---
Life can take its toll on your skin, leaving it dry, dull and distressed. Dehydration – a lack of sufficient and consistent moisture – is often at the heart of this problem.
This facial is all about helping your skin to retain moisture so that it looks and feels plump, soothed and healthy.
To really enhance the results given by the active ingredients in our chosen skincare products, this hydrating facial treatment includes:
Superficial micro-needling with a mixture of hydrating and plumping serums

Micro-current Lymphatic Drainage to improve circulation, detox and plump the skin

A soothing and hydrating mask

LED Light Therapy

Clinically-proven skin nourishing finishing serums
---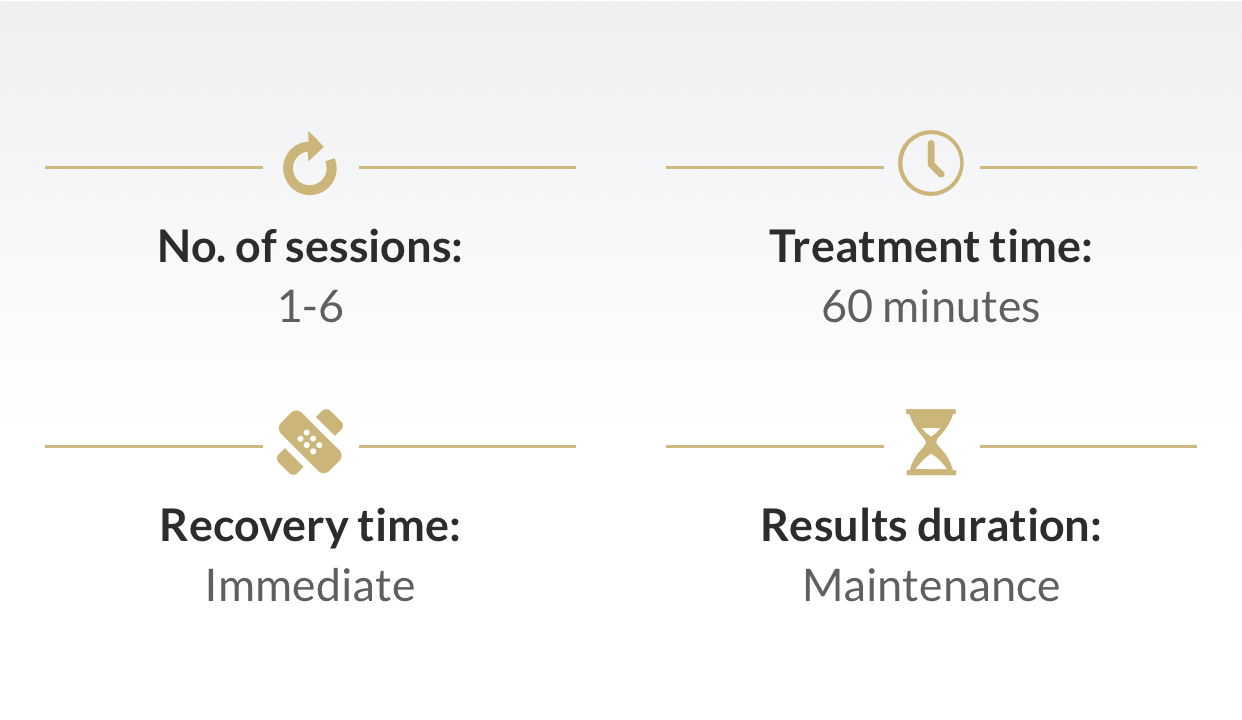 ---
FREQUENTLY ASKED QUESTIONS
---
How do I know if the Hydrating Facial is the right treatment for me?
Our Hydrating Facial is perfect if you feel like your skin is dry and in need of some tender, loving care. Skin can often look 'crepey' in texture as well as dull when it's dehydrated. If you would love to look more refreshed and rested, this is a great treatment choice.
The purpose of the skin analysis during your consultation is to identify the best treatment for your skincare concerns. You might come in with the Hydrating Facial in mind but if we think there would be a better option for you, we'll always give you a choice and explain why.
---
Can I wear make-up after my facial?
We recommend keeping your skin clear for 24 hours following your facial. If you do need to use make-up, opt for a mineral product that will not clog your pores.
---
How often should I have this facial?
Generally, we recommend having this facial every two to four weeks. We'll always look at the condition of your skin first – as well as the concerns you want to treat and your budget - before giving you an individual recommendation at your consultation.
---