---
Ageing is one of the most common causes of dark circles or bags under the eyes. As we age, the fat pockets become larger, or protrude, leading to dark shadows beneath the eyes.
We use tear trough fillers containing Hyaluronic acid in a non-surgical and minimally invasive procedure to reduce the visibility of under eye bags and dark circles. Our non-permanent tear trough fillers can help restore volume to your skin, hydrating and rejuvenating your face.
Get an instantly revived and refreshed appearance with no down time and minimal side effects with these Dermal Fillers.

Tear trough fillers are suitable for people who are concerned about dark circles or wrinkles around their eyes, and are looking to restore lost volume. Tear trough filler treatment has the following benefits:
Reduces dark circles under the eyes
Adds volume and plump hollows under the eyes
Rejuvenates tired eyes
Boosts collagen production and overall skin quality
Reduces lines and wrinkles
Quick treatment with instant results
No down time – go straight back to work
---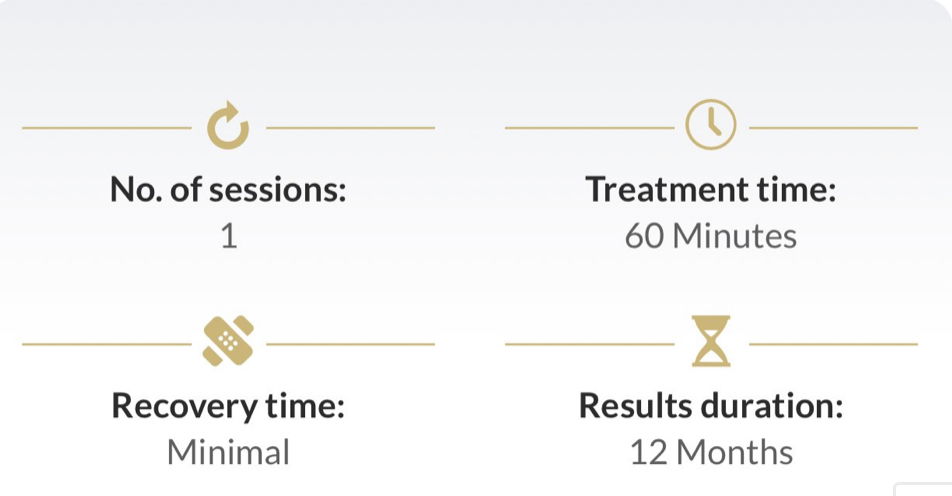 ---
FREQUENTLY ASKED QUESTIONS
---
How do tear trough fillers work?
We make use of FDA approved dermal fillers including the Juvederm® vollure and Revolax brands which contains hyaluronic acid. hyaluronic acid is naturally found in the skin but as you age, its production continually decreases so you start to lose the moisturizing and plumping benefits it provides.
Dermal fillers serve as a non-permanent replacement which will help restore volume to your skin, hydrating and rejuvenating your face. Because hyaluronic acid is found naturally in the skin, the filler when injected into the skin blends harmoniously with the skin.
---
How is the tear trough filler administered?
Topical numbing cream is applied to the under-eye region.
A single entry point is punctured with a needle. The cannula which is blunt-needle proceeds from this entry point.

The cannula is passed through the tissues and reach to the tear trough area.

There is no pain during the procedure.

The effect will be seen immediately after the treatment but you should wait two or three weeks to see the final result.
---
Are the tear trough fillers right for me?
Men and women are both affected by under-eye ageing. Adults of virtually any age can revitalize the eye area with minimally-invasive tear trough treatment. You may be a good candidate for the procedure if you have:
Do not hesitate to contact us for expert consulting services to determine if your skin type is suitable for this type of treatment.
---
What results can I expect?
The result is visible almost immediately after treatment. The results give natural effects which include:
Visibly brighter and younger looking eyes

Smooth areas under your eyes

Reduced dark circles

Eliminated eye bags
The effect of the treatment usually lasts for 9-12 months depending on the type of skin
---
How many tear trough treatments will I need?
Within a year, some individuals will not require more than one treatment session. This is usually not the same for other individuals depending on the type of skin and personal goals. Always consult your aesthetic doctor for expert guidance on the frequency of maintenance treatment.
Depending on the sweat glands of the individual, you may require just a single treatment within a year or maybe 2 treatments. We usually arrange a follow-up appointment 2-4 weeks after initial treatment in order to monitor the progress of the treatment.
---